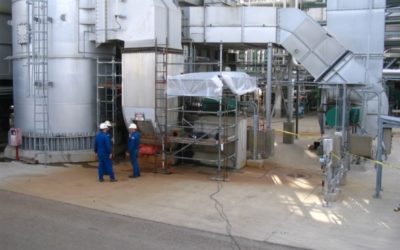 Binsfeld's TorqueTrak 10K torque telemetry system is commonly used for Torsional Vibration Analysis in field measurements. This case study highlights the value that torsional vibration measurements can provide when troubleshooting the root cause of repeated coupling failures at an oil refinery.
read more
BINSFELD ENGINEERING INC.
Binsfeld's Torque Measurement Systems measure true mechanical torque and power on rotating shafts. We also offer consultation, strain gaging and installation services.
Binsfeld's Rotary Temperature Transmitter Systems provide accurate and reliable temperature control on heated godets and calendars. We also offer design and OEM services.
Sign-up to receive featured application stories, relevant news, tips, and new product release information for our torque measurement products.