TORQUE MEASUREMENT SERVICES
When you need to know the real torque (or horsepower) on your machinery or drive system consider Binsfeld Torque Measurement Services. Our technician will travel to your site, install the strain gage sensor and torque telemetry instrumentation then record live torque data while you run the machinery. We'll provide a firm, realistic quotation in advance. And when we leave your site you'll have the data in-hand.
CUSTOMERS USE TORQUE DATA FROM BINSFELD SERVICES TO:
evaluate overloads or underperformance
isolate the true cause of expensive failures
determine load distribution
verify performance specifications
anticipate the effects of increasing machine speed
Experts in on-site torque measurement
No learning curve
Offers "third-party" verification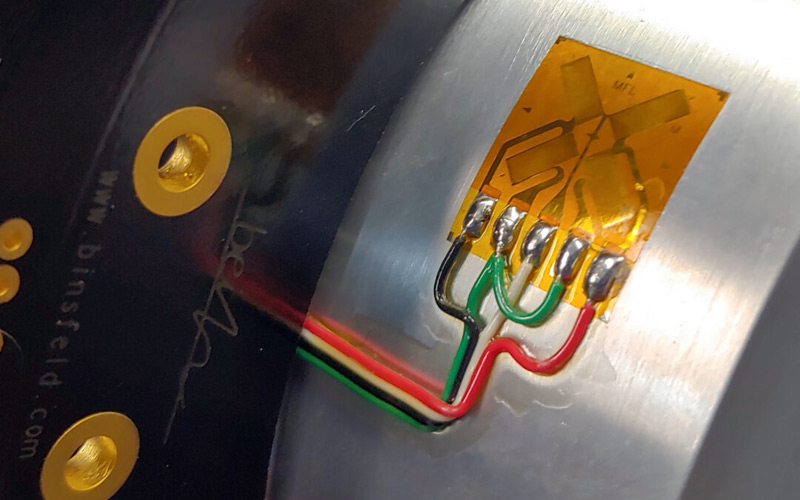 TELL US ABOUT YOUR PROJECT
BINSFELD ENGINEERING INC.
4571 W. MacFarlane Rd.
Maple City, MI 49664 USA
Binsfeld's Torque Measurement Systems measure true mechanical torque and power on rotating shafts. We also offer consultation, strain gaging and installation services.
Binsfeld's Rotary Temperature Transmitter Systems provide accurate and reliable temperature control on heated godets and calendars. We also offer design and OEM services.
Sign-up to receive featured application stories, relevant news, tips, and new product release information for our torque measurement products.