When power is money, using Binsfeld TorqueTrak TT10K torque meters can assist engine manufacturers to set maximum power output.
A tug barge owner, operating in Alaska, had to re-fit his tug propulsion system in order to comply with environmental regulation. In his case, fuel consumption was not an issue. The main goal was to get maximum power on propulsion shafts.
By installing Binsfeld's TorqueTrak TT10K  torque meter, a Micro-Measurements strain gage, an RPM module, and software analysis, it was possible for the shipyard to examine, in real time, the engine Horsepower. To monitor the tug bollard pull test, the shipyard requested a third party. On request, Binsfeld certified product installer (OpDAQ Systems) was on site for the equipment installation and to provide quality measurement and monitoring.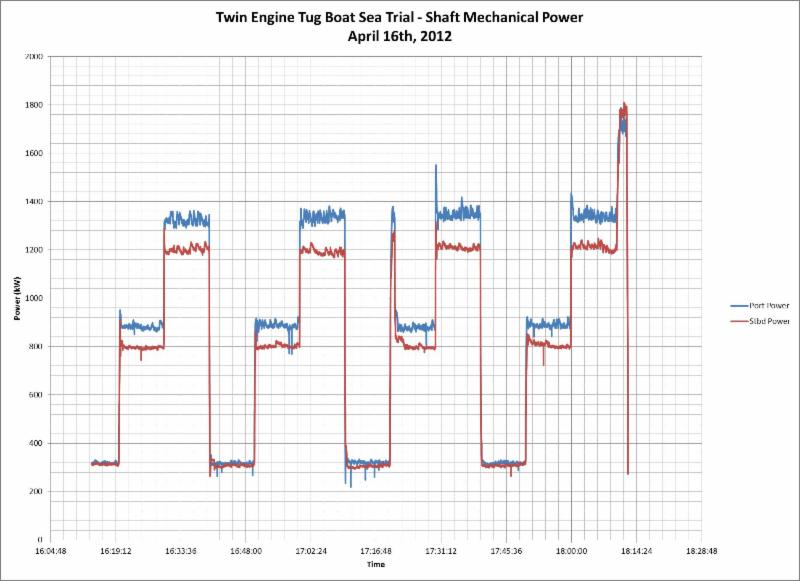 After the first day of bollard pull test, the ship-owner representative was not satisfied with the engine power. On the second day, the engine manufacturer had a new engine setting program ready to download in order to get more fuel in the injection system. Following the new setting, the ship owner request for more power was granted, but not without waiving the warranty. This story does not tell the tug fuel consumption at engine power maximum output!
This case study has been provided by our partner, OpDAQ Systems in Rimouski, Québec, Canada., Tel: 418-727-5753 / Web: www.opdaq.com