Pump Efficiency Testing With Torque Telemetry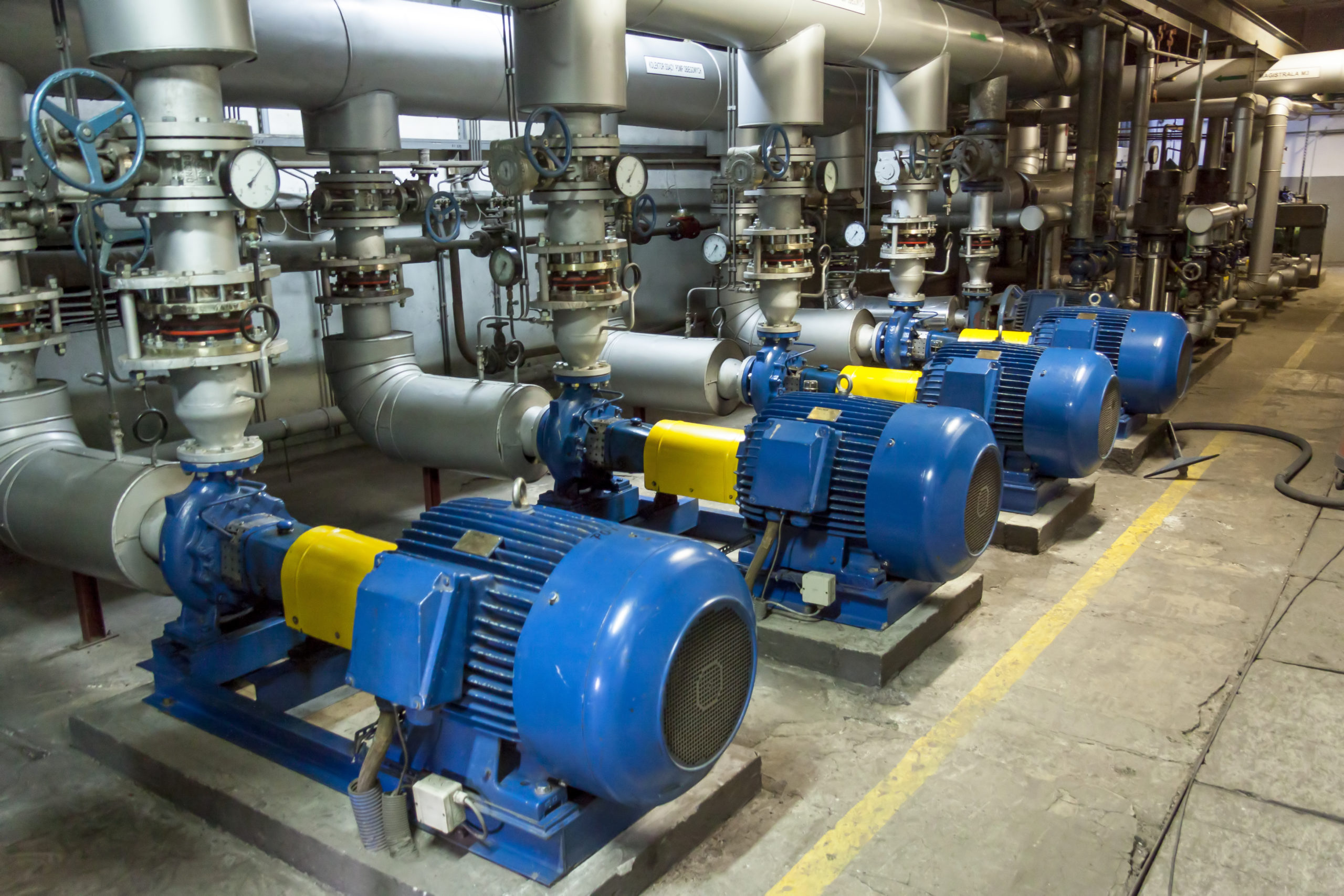 Integrity Pump & Motor specializes in the design, manufacturing, and testing of a wide variety of pumps used across numerous industries. Integrity-built pumps have been used at golf courses, mines, agriculture, municipalities, and countless other applications. With over 22 years of pump experience, Integrity Pump & Motor prides themselves in the quality and service they provide to their customers across the world.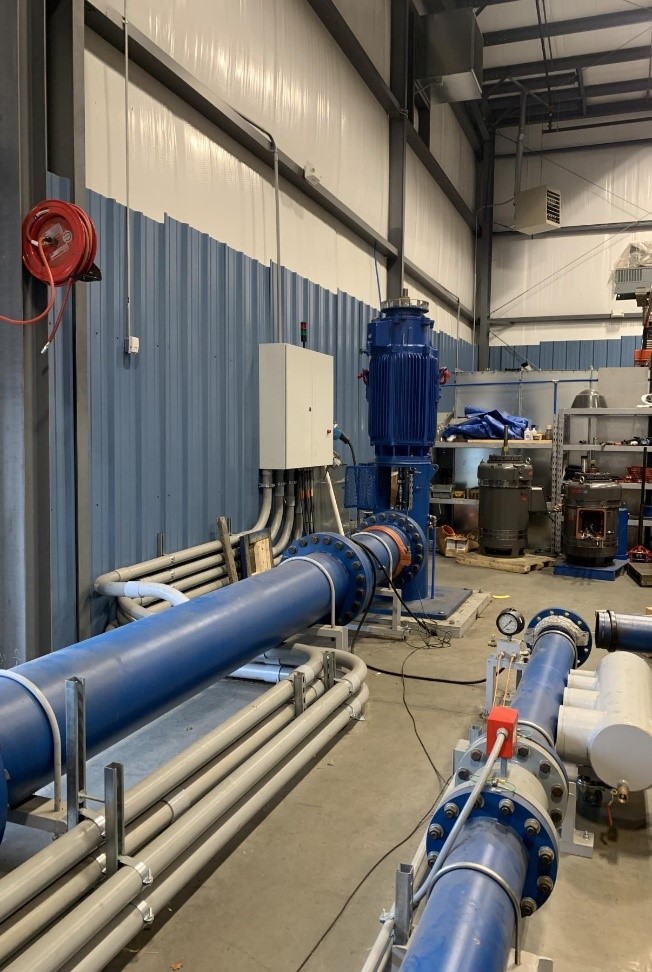 As an OEM pump manufacturer and a pump testing facility, Integrity is required to certify the efficiency of their pumps in accordance with the ANSI/HI Standard 14.6-2011. To determine pump efficiency, the power input is measured and plotted against the fluid power output to develop a pump-efficiency curve for each particular pump. Integrity was measuring mechanical input using pre-calibrated motors to drive the pumps, where electrical measurements were used to indirectly measure the input power to the pump. 
With the shear volume of pumps being tested at the facility with pump sizes ranging from 3-300HP, this approach proved to be time-consuming and inaccurate. One motor could not accommodate all shaft sizes, thus requiring a change-out of motors for different tests. Additionally, the indirect measurement of shaft torque was not as accurate and the motors would fall out of calibration over time. All of this meant engineers were spending valuable engineering time focusing on test set-up and instrumentation.
Integrity reached out to Binsfeld Engineering, looking for advice on a better rotary torque measurement solution.
After a consultation, it was determined that the TorqueTrak 10K telemetry system would be the best measurement tool to provide the input power measurements. Since the TorqueTrak 10K can be installed on various shaft diameters, this meant that Integrity could save time during set-up. All that is needed is for a strain gauge to be installed on the an intermediate shaft custom for each pump size, which are calibrated with a dead-weight and a new strain gauge installation once per year.
The telemetry system provides much more accurate/repeatable measurements and is easily interchangeable between different testing shafts (which each have their own  attached). Additionally, the TorqueTrak 10K provided the compactness and durability needed in order to perform in an extreme testing environment.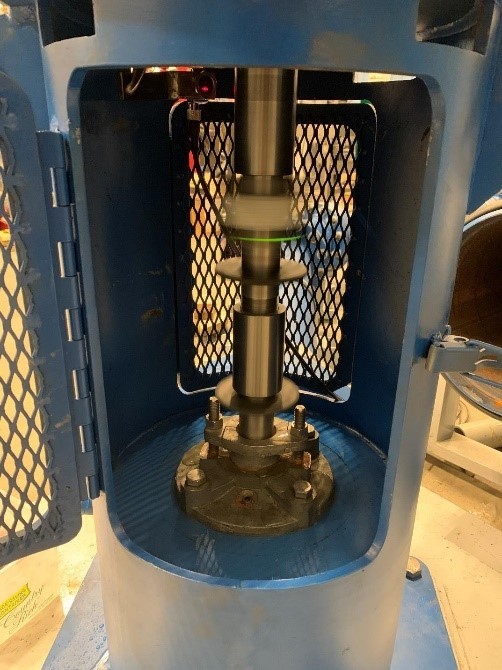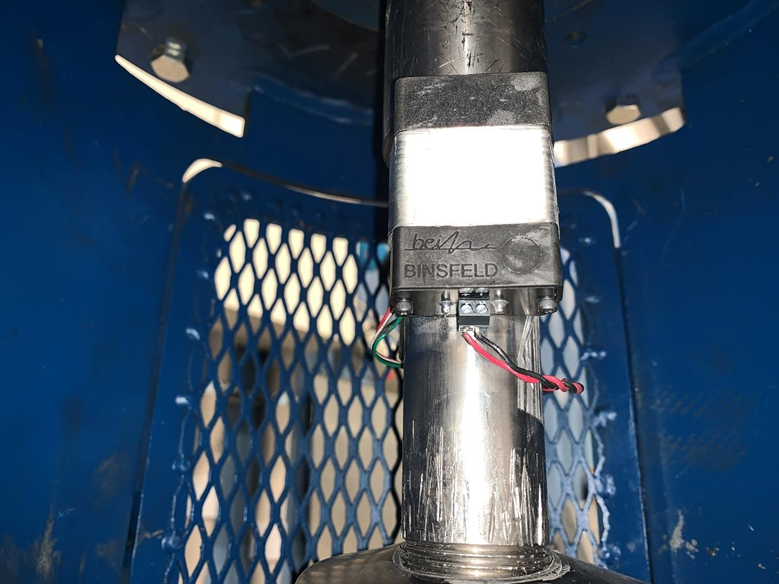 The ease of switching the product between shafts for the purposes of testing different pumps has resulted in significant cost and time savings. Although alternate accepted methods exist for gathering power input to a pump, Integrity Pump & Motor have found this to be a more accurate and cost-effective method than other available options. The installation of a strain gage and dead-weight calibration of various sizes of intermediate shafts has proven much simpler and faster than sending in a motor to be calibrated. 
The TorqueTrak 10K has proved to be reliable in harsh/wet environments, performing well for over 250 tests of all different sizes of vertical turbine pumps and power ranges from just a few horsepower to over 300 hp.  
Binsfeld worked with Integrity Pump & Motor through every step of the process – from application review, to set-up, to after-sale support. As Senior Mechanical Engineer Ryan Schnell explains "Customer service and support have been top notch. When we have called Binsfeld for assistance we have always gotten a prompt, if not immediate, response and they have always been helpful."
With a more efficient testing methodology, Integrity Pump & Motor is better equipped to be able to continue to provide the superior solutions their customers have grown to expect. For more information on the company visit: https://www.integritypumpandmotor.com/