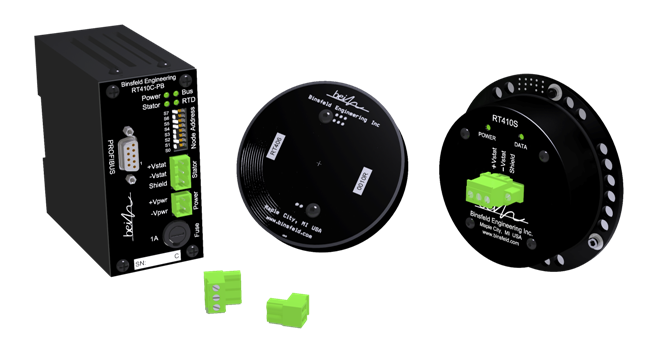 The RT416-PB is a multi-channel wireless temperature measurement system designed as an upgrade for CAN bus systems to monitor and control temperature on heated godet roll shells on filament spinning machines. Digital circuitry in the rotating transmitter and the stationary receiver are immune to electrical noise and drift. Generous 5 mm clearance between the rotating and stationary parts eliminate rubbing or impacting – a common failure cause in other designs. Error detection modes protect heater from damage and expedite troubleshooting in the event of a sensor or other failure. The system features Profibus DP digital communication. It consists of three main components: Controller, Rotating Module with mounting base, and Stationary Module.
Profibus DP digital communication
Built-in PID loop control
Generous 5 mm rotor-stator clearance
Digital circuitry from sensor input to signal output
FEATURES & BENEFITS
Accurate – Within ±0.5°C across entire sensing range.
Robust – Fully encapsulated electronics with generous clearance between rotor and stator.
Versatile – Other I/O schemes available
Digital Circuitry – Maintains calibration and is immune to electrical noise and drift.
Intelligent – Protects heater if sensor or transmitter malfunctions.
Product Support – Backed by BEI's reputation for the strongest customer support in the industry including a two-year warranty.
Warranty Information – Binsfeld Engineering Inc. warrants this product to be free from defective materials and workmanship for a period of two years from the date of delivery to the original purchaser and that this product will conform to specifications and standards published by Binsfeld Engineering Inc.  Upon evaluation by Binsfeld Engineering Inc., any product found to be defective will be replaced or repaired at the sole discretion of Binsfeld Engineering Inc.  Our warranty is limited to the foregoing.  Binsfeld Engineering Inc. disclaims any warranty of merchantability or fitness for intended purpose.
RT416-PB - SPECIFICATIONS
ROTOR
Number of Sensors: 6
Sensor connection: M3 set screw terminals with 2.38mm hole for ferrule access
Input Sensor Type: PT1000 RTD (1000Ω at 0° C, α =.00385), standard
Sensor Range: 0-300° C
Speed: 10,000 RPM
Operating Temperature: 0-85° C
STATOR
I/O Connectors: 3-Conductor pluggable screw terminal
Status Indicator Lights: One for power and one for data
Operating Temperature: 0-85° C
CONTROLLER
Supply Voltage: 24 VDC (±5 VDC)
Supply Current: 500 mA maximum, 250 mA nominal, 1000 mA fuse protected
Supply Connector: 2-conductor pluggable screw connector
Communication Connection: DB-9F with standard Profibus pin-out) for operation as Profibus-DP slave; (DIP switch for node address setting)
Operating Temperature: 0-70° C
System Accuracy: ±0.5° C (maximum over ambient operating range for 0-300°C RTD range)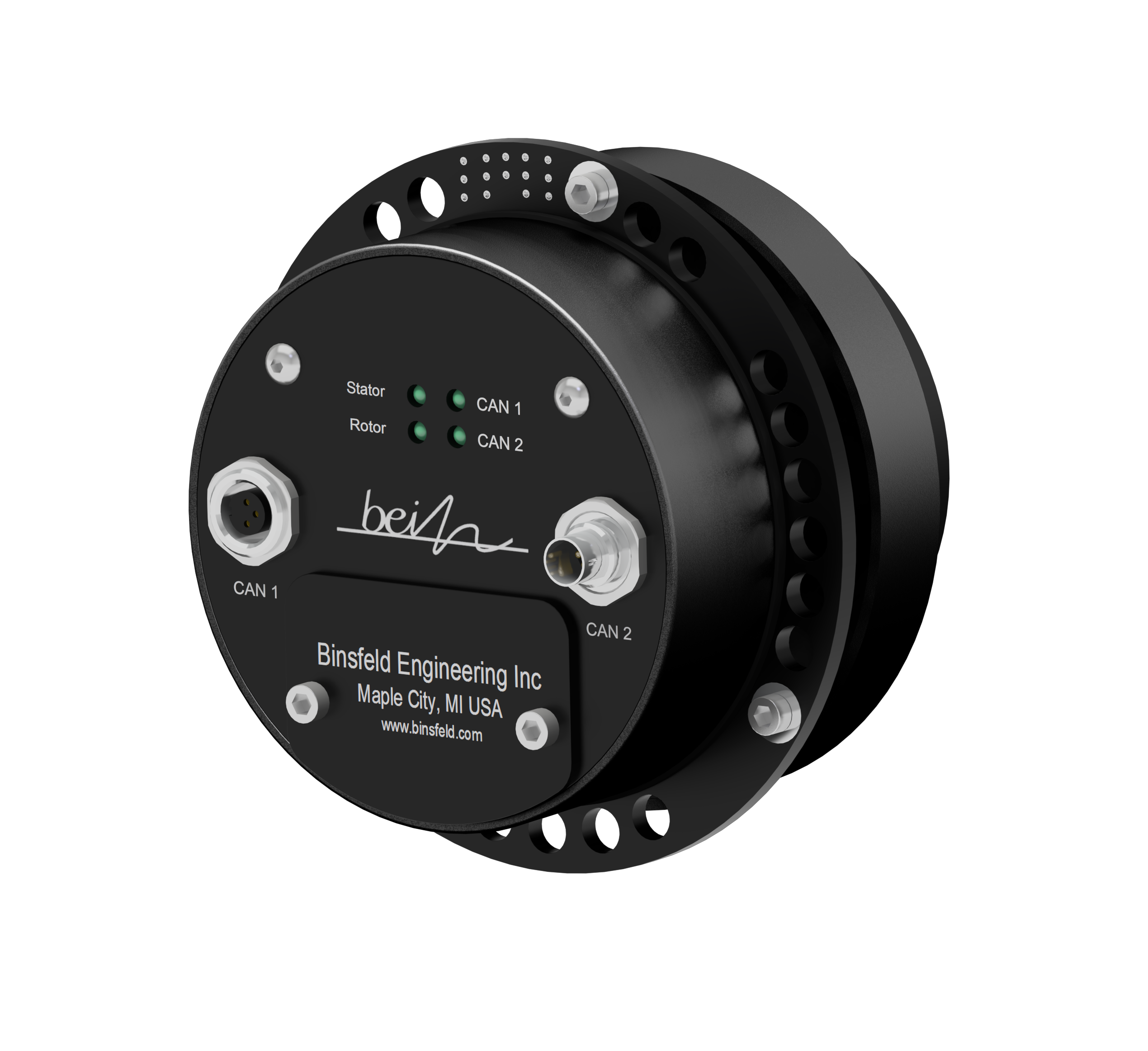 RT406-2C SERIES
A Dual CanBus digital Communication system and drop-in replacement for the 6-channel Neumag Multchannel Godet.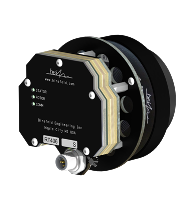 RT406-1C SERIES
A drop-in replacement for the 6-channel Neumag Multichannel Godet Controller used on Neumag S5 machines.
BINSFELD ENGINEERING INC.
4571 W. MacFarlane Rd.
Maple City, MI 49664 USA
Binsfeld's Torque Measurement Systems measure true mechanical torque and power on rotating shafts. We also offer consultation, strain gaging and installation services.
Binsfeld's Rotary Temperature Transmitter Systems provide accurate and reliable temperature control on heated godets and calendars. We also offer design and OEM services.
Sign-up to receive featured application stories, relevant news, tips, and new product release information for our torque measurement products.