VESSEL PERFORMANCE MONITORING MADE EASY.
Relying on engine estimations for fuel and power efficiency measurements could be costing you thousands in operating expenses each year. Binsfeld's VesselTrak Performance Monitoring system eliminates the guesswork by providing direct, real-time measurements of essential KPI's, allowing you to maximize fuel savings, reduce emissions, and extend maintenance intervals for your fleet.
Extend Maintenance Intervals
Using a monitoring system reveals real-time and historical engine performance, allowing maintenance to be delayed until truly necessary.
One key performance indicator, Specific Fuel Oil Consumption (SFOC), can be used to determine when the engine is in need of an overhaul. 
In customer trials, monitoring this value has increased maintenance intervals

as much as 50%

, resulting in significant cost savings and less down-time.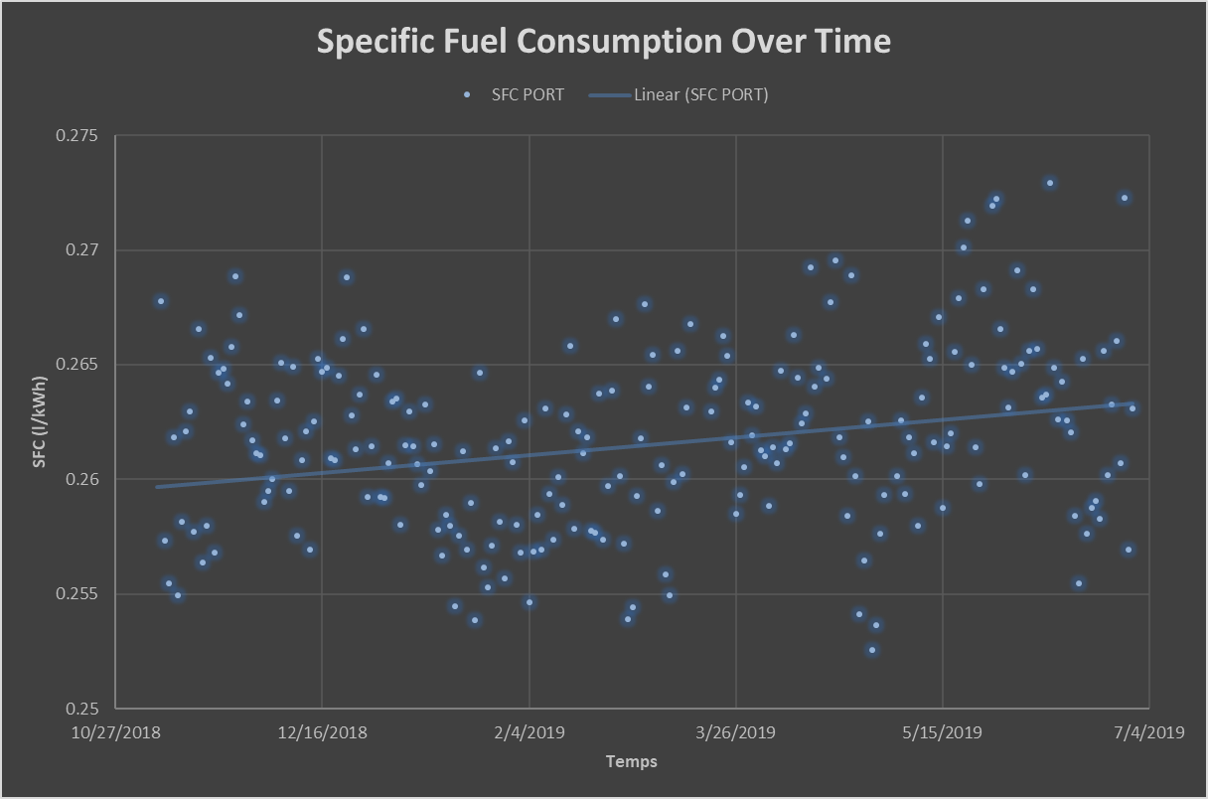 Save Fuel & Reduce Emissions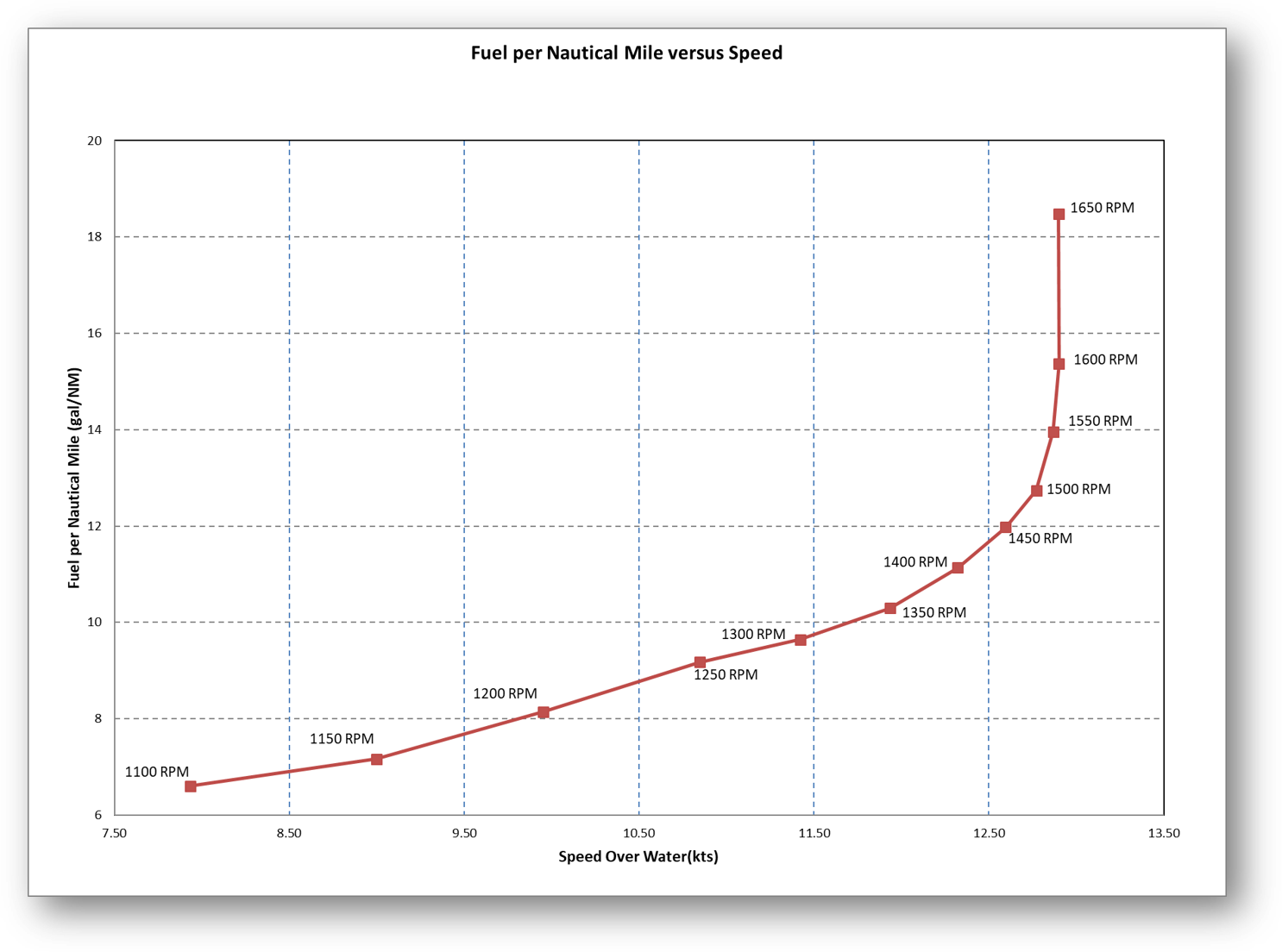 Monitoring the correct key performance indicators can highlight areas of fuel inefficiency and empower the crew to respond.
For tug boat operations, excessive transit speed (between dock and assisting vessel) is one of the leading causes of excessive fuel consumption. By simply monitoring key performance indicators (such as vessel speed, engine RPM, and fuel consumption) and setting limits, customers have been able to cut fuel usage by 

15-25% during transit.
Frequently Asked Questions
Why do I need a fuel and torque meter if I already get the data directly from the engine?
Direct measurements of fuel consumption and power can be up to 10% more accurate than engine estimations. This is because fuel and power measurements provided by diesel engines originate from a theoretical "baseline" propulsion efficiency curve developed by the engine manufacturer. The baseline curve is theoretical and indirect, meaning the values are extrapolated from other measurements (such as electrical current). While the measurements may be accurate to start, their accuracy decreases over time. They do not accommodate for degradation of engine components over time, varying sea conditions, or the presence of inefficiencies such as hull fouling. To quantify this accurately, you need direct measurement.
The bottomline: Making vessel efficiency decisions based on inaccurate data leaves efficiency gains on the table. Implementing direct measurements of fuel consumption and power eliminates the guess work and helps vessel owners and managers make decisions that maximize efficiency.
How hard is the system to install?
Installation of the entire system can be easily completed by vessel maintenance technicians in less than 24 hours. In addition to providing helpful installation resources, we offer unlimited, free, remote technical support anywhere in the world. We also have a global service and commissioning network ready to help at a moment's notice, if you would prefer we take care of it for your crew.
What about the strain gages?
Trust us, it's not as complicated as it seems. We have been showing new users how to install gages for years, and it's something we have routinely seen mastered in a very short amount of time. We have developed a handful of resources to help your crew do it themselves (such as our Shaft Strain Gaging Guide and Installation Videos), and we are also happy to do the installation for you for a nominal fee.
How much maintenance is required?
With proper installation, you can expect the system (including the gages) to remain maintenance-free and accurate for years after commissioning. If something does need service, rest assured that we have a global support network ready to meet you at port to get you up and running again.
What's the ROI?
At an average savings in 3-5% of fuel costs, customers are able to get an ROI in less than a year. Binsfeld's solution is one of the most cost-effective solutions on the market and is scalable – meaning you can start with a display and monitoring system, then add fuel/torque meters later if you would like to truly maximize your efficiency gains.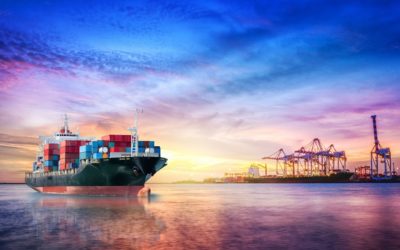 In an effort to optimize their operations, vessel owners and managers in the marine industry are moving more towards a "Smart" fleet, with various sensors providing the data needed to save fuel, reduce emissions, and extend maintenance intervals. One key piece...
Subscribe to our newsletter!
BINSFELD ENGINEERING INC.
Binsfeld's Torque Measurement Systems measure true mechanical torque and power on rotating shafts. We also offer consultation, strain gaging and installation services.
Binsfeld's Rotary Temperature Transmitter Systems provide accurate and reliable temperature control on heated godets and calendars. We also offer design and OEM services.
Sign-up to receive featured application stories, relevant news, tips, and new product release information for our torque measurement products.